2 Weaknesses In The Man City Team That Chelsea Should Exploit If They Want To Win Today #FACup
Chelsea will be facing Manchester City in the FA Cup semi final later this evening. This match will be a tough one for Chelsea football club, as Manchester City under Guardiola have been one of the most in-formed team in the world.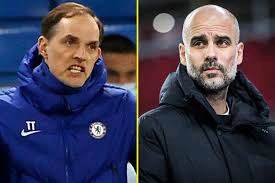 Manchester City who are already on top of the premier league table, through to the final in the Carabao Cup etc will be hoping to go through to the FA Cup final so as to be able to keep their hopes up for a domestic treble, for the second time. However, Chelsea under Tuchel have shown consistency to dig it out results with the so-called big teams in football. Having won Liverpool, Sevilla, Tottenham, Everton, Atletico Madrid etc. They will not be a walk in the part for Manchester City. However if Chelsea wants to go through to the final, they must exploit these two weaknesses in the Man city team
1. Weak At The Centre
Despite not conceding goals, Manchester City still have weakness at the defence, especially at the middle of the defence. Manchester City possess great threat attacking wise but lack composure at the defence. As such Chelsea must attack them through the middle. Leeds United victory over them gives credit to this. As such, Chelsea must avoid playing through the wings. To achieve this, I will go for Giroud as my center forward for today's match.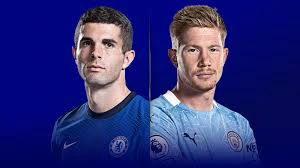 2. Set Pieces
Set pieces have been one of the greatest weaknesses of Man city. As they struggle to keep hold of the ball during set pieces. Chelsea must capitalise on their corners, free kicks etc if they want to inflict serious injuries on Man city
Related